
Free shipping to every country in the world! (Check conditions)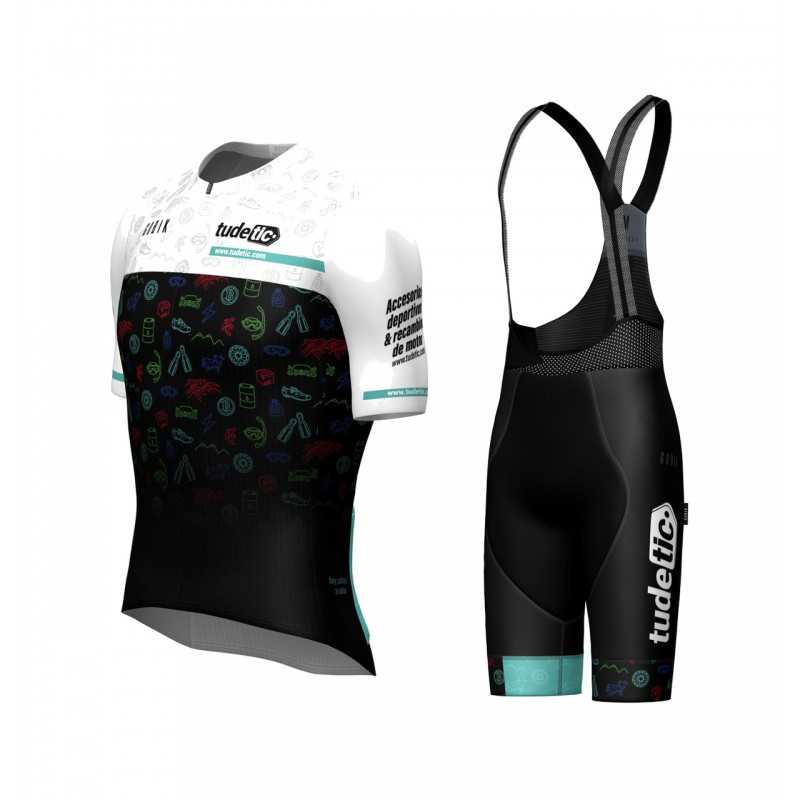 
Complete equipment of Tudetic.
The kit includes the ROCKET model short sleeve jersey and the LIMITED shorts. This set is a small size, like most GOBIK, if you have any doubt ask for the larger size.
ROCKET jersey functional and versatile. Starting from a monoelastic fiber linear loom, we achieve as a final result a garment that meets the demands of resistance of the practice of cycling. The laser-cut construction on the sleeves ensures optimal comfort. Its maximum lightness allows ample comfort in the torso area, as well as better aerodynamics.
In the back, with a new embossed fabric to avoid pilling effect, it incorporates three reinforced pockets that are finished with the innovative Patented GRS -Gobik Retention System-.
Photosensitive finish on back pockets. Combination with complementary garments such as our Second Skin undershirts.
Short LIMITED With K7 chamois, its specific design will make the Limited a high performance bib short. The new cut makes it even more ergonomic, and its SUPERGLOSSY fabric gives it unparalleled resistance.
It is made with FLATLOCK flat seam. It has new straps made of ultra-breathable fabric, to provide excellent freshness and support.
In addition, it is finished with a soft and comfortable laser cut elastic band. micro-silicone for better comfort and fit. Ideal for medium to advanced users of any complexion.
No customer reviews for the moment.